Home to Ishibutai Tumulus, the largest rectangle-shaped tumulus in Japan, the Ishibutai Area includes destinations like Grass Plaza, which is carved from gently sloped rice terraces; Asukafu Stage (a multipurpose break area that is used to host events); and a shop.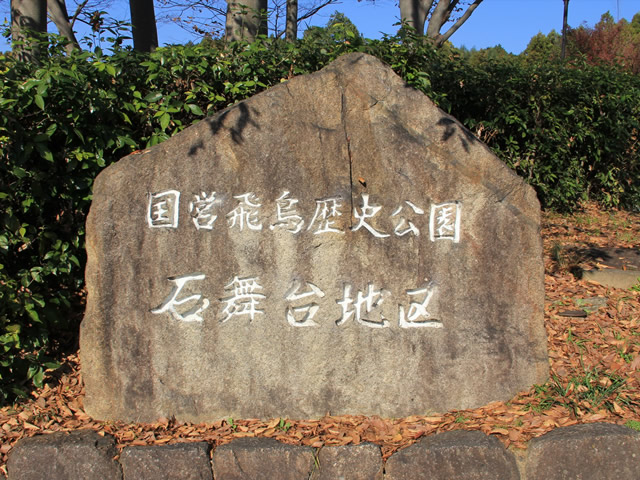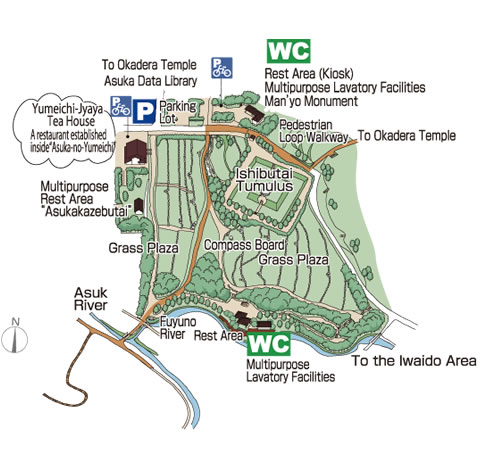 Enlarged view
Parking
Name
Cost
Capacity
Address
Ishibutai Area Parking
Free
Normal-size vehicles: 14
Handicapped spaces: 2
Shimasho, Oaza, Asuka-mura, Takaichi-gun, Nara Prefecture
Bicycle parking
Please park your bicycle in a designated area.
Multipurpose restrooms and break area
The multipurpose restrooms are wheelchair-accessible and provide changing sheets and baby chairs. There's also a break area and water fountain.